Hi!
I've been trying to get a better range-of-motion in the hip, basicly using a lot of the exercises from Kelly Starretts book, but are experiencing a few problems. Maybe some of you have experienced something similar, or know somebody who has?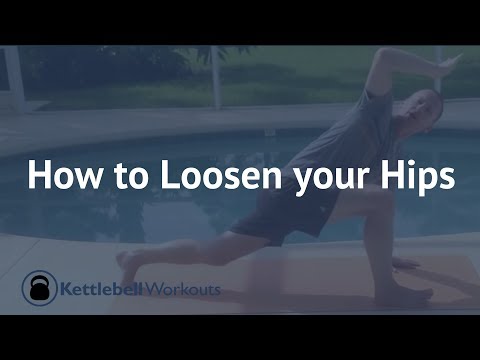 So if this was me on the picture, I would feel a normal strech in the hip flexor in the left hip - no problem. But in the right hip it would feel like an uncomfortble pressure in the front of the joint itself. Like somthing is pinched.

Feels like a stiffness of a sort, and stretching carefully will loosen it up a bit, but the day atfer is often feels even worse(stiff) then to begin with..! *sigh*
So i'm wondering if this is normal (i'm guessig it's not...), if i'm doing somthing wrong, or if maybe there's somthing wrong with me. I was born with a slight dysfunctional hip (hip dysplasia) but it was dealt with - is it possible it could be a connection?)
Otherwise i'm not having any problems or hip pain - only lack motion which of course is unfortunate...