A leap of faith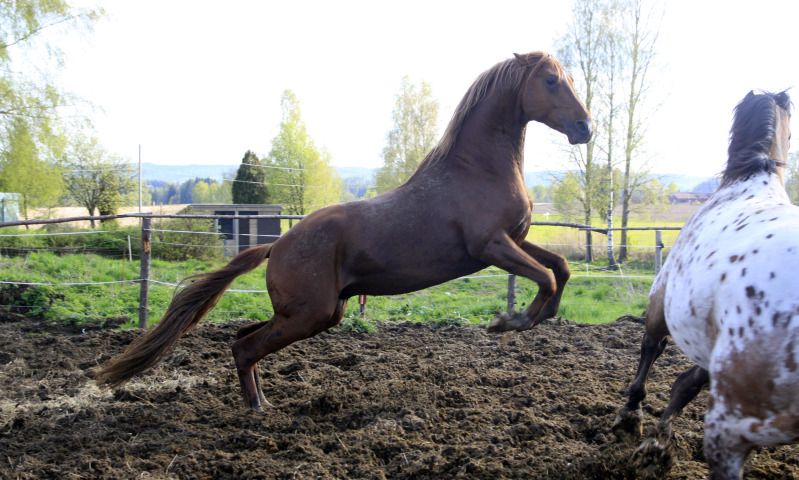 My last installment was on power. Today we are going to be a little bit more subtle, but I warn you; this is even harder, and practice will never be enough; you must feel, understand, and take leaps of faith to reach this level.
Points of Perfection?
In gymnastics, there is this point- system. To win you gotta get very close to a pure 10.0. A perfect program will give you 9.7. Should I run that by you again? Perfect gives you less than perfect scores. This of course makes no sense. No errors should give perfect score, we think. But we are very wrong. The gymnasts have done something totally awesome; They have wagered that risk, originality, and above all virtuosity, can be recognized readily by normal people, as well as the judges.
Which values?
Now, to be a gymnast, there are a few standards you must live up to; Your strength, power, coordination, flexibility, precision, agility and speed must be through the roof. Totally crazy values in all of the above. And still you might not win. Because you must have something more in addition. You must be willing to risk failing. You must do something that is original, but within the rules and still very high level. And you must be able to do all the common stuff uncommonly well.
Just to make sure you follow me, let´s clarify a bit. No artistry can help you here; Anything that does not spring out from physical laws of nature will very soon put you on the ground in a bad way, or give you no scores at all. See; you need to keep several thoughts in your head at the same time. Power and grace at once. Strength and precision. Awesome moves and awesome performance of normal moves. Have you ever watched a cat crossing the courtyard? The beauty and grace is immense. And yet we know that there´s a chainsaw- like power and speed in the cat if it chooses to use it. I once heard a famous rider say; If the craftmanship is not there, there can be no artistry.
Awesomeness
Now, this is where it gets really cool, and a wee bit difficult. Why do we ride, again? I don´t know about you, but I sure want access to that powerful way of moving.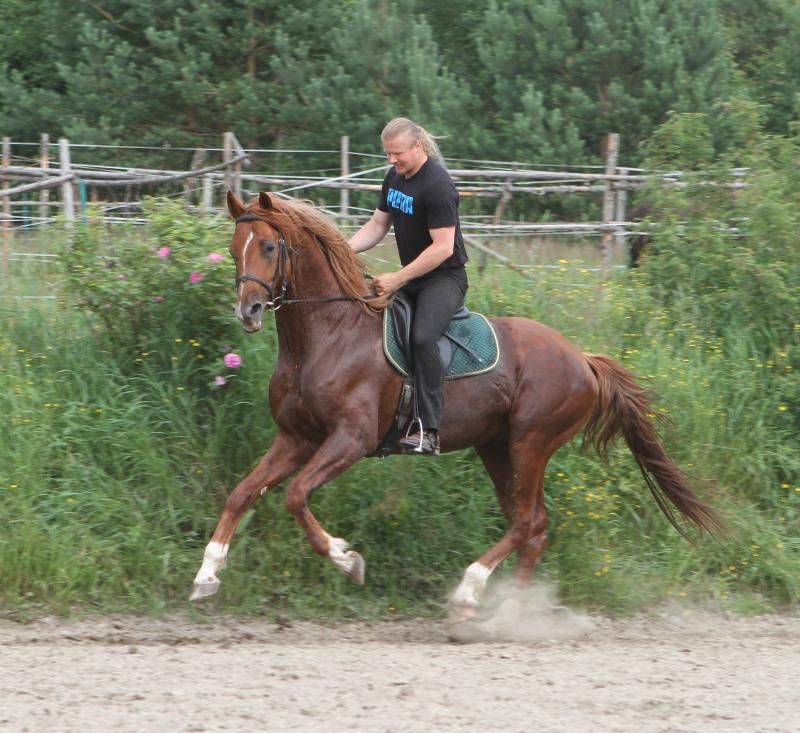 I sure want to be able to run at 60 clicks an hour, and jump insane fences, and I would love to be able to do all this gracefully. Awe- inspiring might even be closer to what I want to achieve. I do not inspire to be an indian or a cowboy. I do not want the horse for transportation. I do not want to be carried around like a badly attached backpack, allowing everyone to see how awesome my horse is, that can move with me on top like that. None of this is interesting. I want the two to merge; I want the maximum power- output from the horse- risking a fall or buck or rear, mixed with my balance and foresight to create original ways of moving; creativeness based on good movement allowing me to surprise my fellow combat- riders. And I want to do all this uncommonly well; Making the observer feel like when the cat crosses the courtyard; "God, that´s graceful!" I believe this will achieve what most of us dream of; Many, many goals lie along this road, closer of further.
But how?
First and foremost, I think we must trust in ourselves. You are allowed to try. More than once- without succeeding! Second, we must shed our fear. This might include training enough to be able to handle the speed, power and awesomeness that is natural and everyday- business for horses. Thirdly, we must strive for the light! Whenever you challenge yourself, you have already won. Thus I tell you- it can always become even better! It is only sensible: you are good enough if you even just try to get better. Whenever you try, that is the goal reached. There is no ladder, no steps building on eachother. There is only your own courage allowing you to move in an infinite space, with infinite possibilities.
In the infinite world, risk is a given anyway- anything can happen; Risk is a factor that will never go away.
In the infinite world, originality is preferable to routine. There are no fixed points of reference, but rather guiding principles.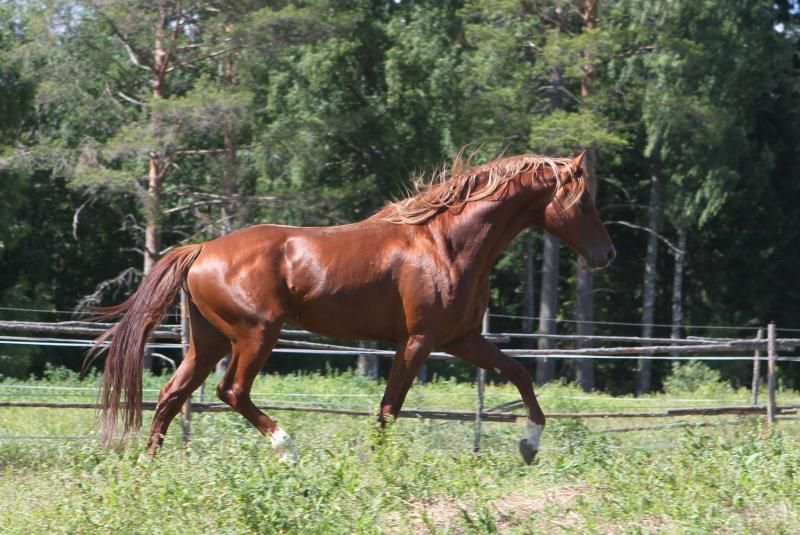 In the infinite world, everything is already seen before- but virtuosity has its own value; the cat crosses the courtyard every day, and always inspires awe.