IQ test and thinking outside the box.
I recently had to take an intelligence test. To see if my brain was functioning all right, since I have a physical illness that may or may not be caused by something psychological. I really did not have any problem with the test. Basically, I solved everything they served me with ease, especially the so-called difficult ones where you were required to think outside the box to be able to get the solution. So, my IQ is quite up and running, thankfully.
I would not be me without starting to wonder at this. And especially when I see pictures like the ones on this link:
http://www.veckorevyn.com/LOL/16-bilder ... trollbehov
I start asking myself why I don't mind these pictures and why other people do.
Because people don't have to be diagnosed with OCD (see picture) to become disturbed by things that are not in line.
Quite normal, friendly people totally freak out by things I find normal and creative. Let me take another picture example from the link above:
Many people freak out when looking at this picture. I think: Finally someone who takes whatever piece they can eat, and doesn't care about what size or form of cake piece someone has decided that they must take, because it is more important that the cake looks symmetrical than that the guests get the amount of food that they like to digest.
So, after watching all this, I started taking some pictures from my house. I have always known that I am different from many people, and that my logic really provokes many. I have not always understood why, but now I think I have a clue. I will try to explain.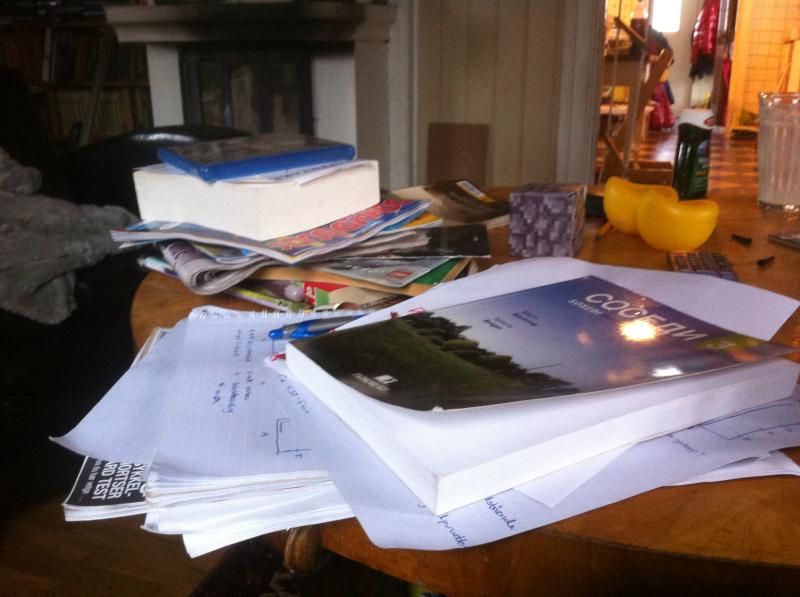 This is a fuzzy picture of our messy living room table right now. It often looks like this. More correctly, I looks like this just now, and always looks different, but very seldom looks tidy. And by tidy I mean empty. Or lined up, intentional, symmetrical, whatever.
What I see when I look at the table, is the following. All in one split second, without reflection:
1. There are many people doing a lot of stuff here, all the time.
2. Someone is writing an article, and having a cup of tea at the same time.
3. Some of the people living here burnt candles and had a good time last night. We may burn them again this evening.
4. Someone is studying Russian and at the same time making her own kür programme for dressage to music. That's creative.
5. There are children living here, and generally people like to read epic fantasy, cartoons, newspapers and various non-fiction books.
6. I have photographic memory of things I have seen in the house, and where things are. If I have seen them, I remember where they are. Who needs to put things in their places all the time? It just takes more stress and extra work.
A clean or tidy table tells me nothing. Apart from perhaps that the person living here may have an obsessive disorder. Or be very afraid of doing something wrong.
It reminds me of the evil stepmother who forced Cinderella to sort lentils in one basket and peas in the other. Or else....!!
I know that sometimes, or quite often, it is necessary to sort peas and lentils. Or clean the table top, so that the stickiness from the kids activities is washed away. So that we keep up a healthy environment for ourselves.
My argument, though, is that it is possible to see if the environment is just cluttered, which means "more difficult to sort out for the brain", or messy, like in "dirty and abandoned, thus unhealthy". Trick training people though, is a short cut to teach children to become tidy and ordered. Cinderella's step mother is trying to condition her. To train her into an obediant girl, who can see that lentils must be here, peas must be there, and that no nice girls go out hunting and riding horses when there are fireplaces to sweep.
Is that why we love that old movie so?
Well. I got out and ride even though there are fireplaces to sweep. And many people freak out because I do it. Interesting enough, many people also find it relaxing to stay at our place, even though they originally freak out because of the disorderly nature of their environment.
Is that maybe because I care more about what they say than how the chairs they sit on match? Or how they are feeling more than that the cups they are drinking from are different?
More people make more mess. Thus, I have to live with a vertain amount of mess. And people ask me how I manage. They tell me they would have gone crazy a long time ago, being forced to stay in such a paradigm.
So, honouring the OCD-prone types of my readers, I will try to explain.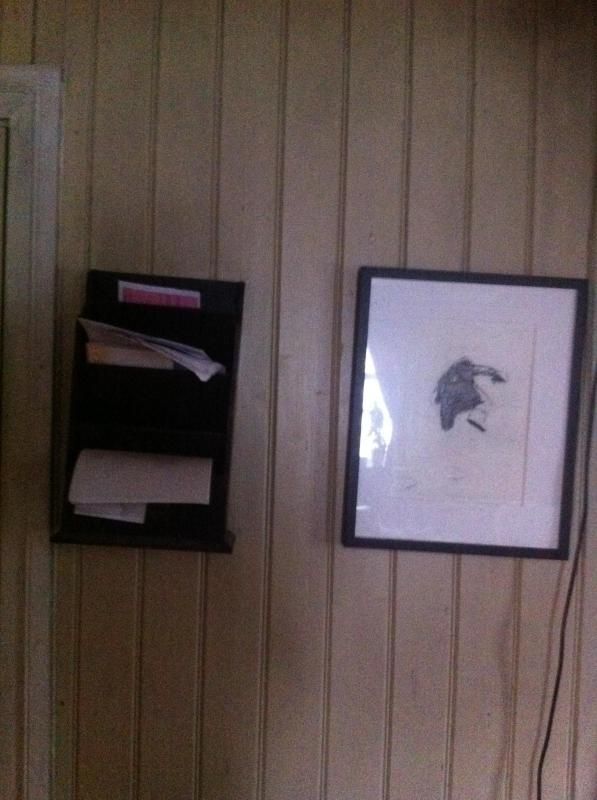 What I see is: The kids have been jumping in the couch. Good! That makes them more athletic. I have not yet had the time and energy to straighten them out. But wtf, the pictures don't mind, and no health issues come from pictures that are askew. Energy!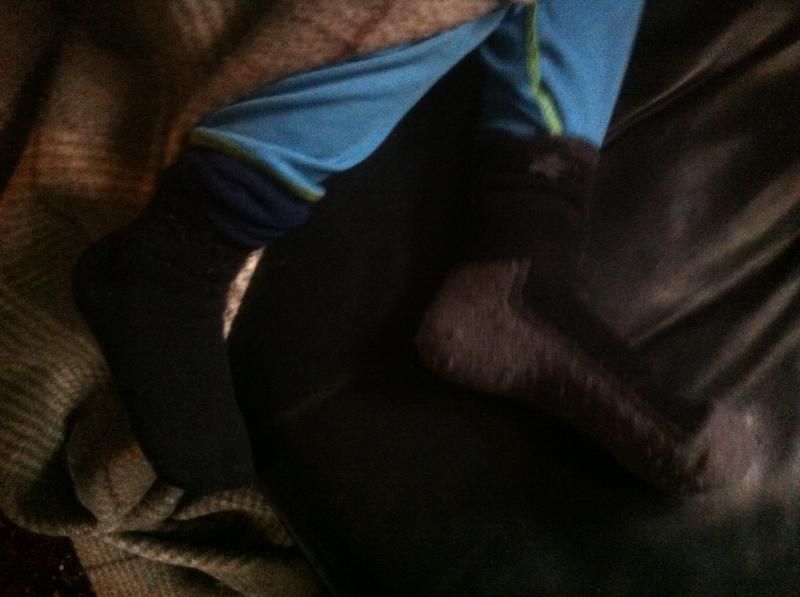 This is Sverre's "Pippi Longstocking logic". The socks are both wool, the same size, and even the same colour. They feel the same, they have the same friction, and I can spare the time sorting socks, and save my health. And it even looks creative. Win!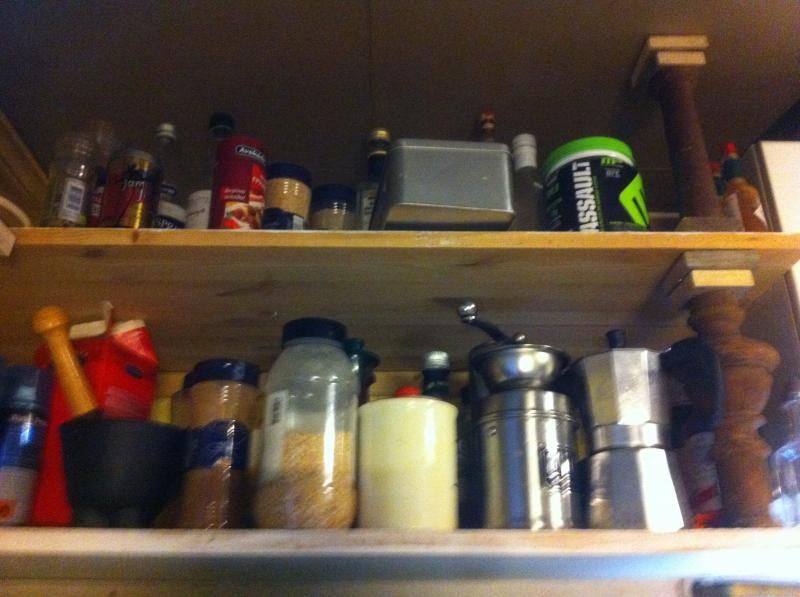 Creative shelf that I made over the stove. Very useful. Not yet painted, but my inner eye know how it is going to end up. I know the plan, and how it is going to end up. And the contents are all practival stuff that I need when cooking. Handy, and thus beautiful!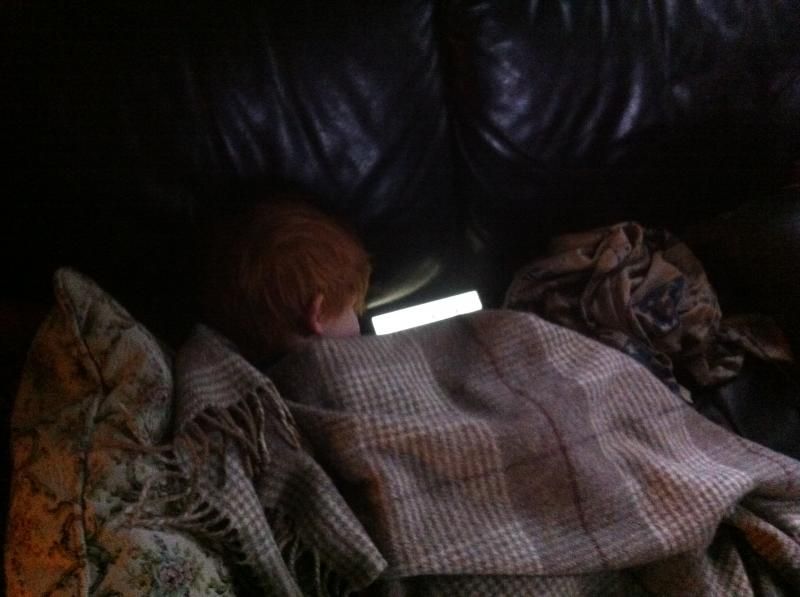 The couch is a mess! There are lots of blankets lying around. And a little boy who is relaxing and having a good time. I fold the blankets at least four times a day. But hey, kids need to move. I have active children!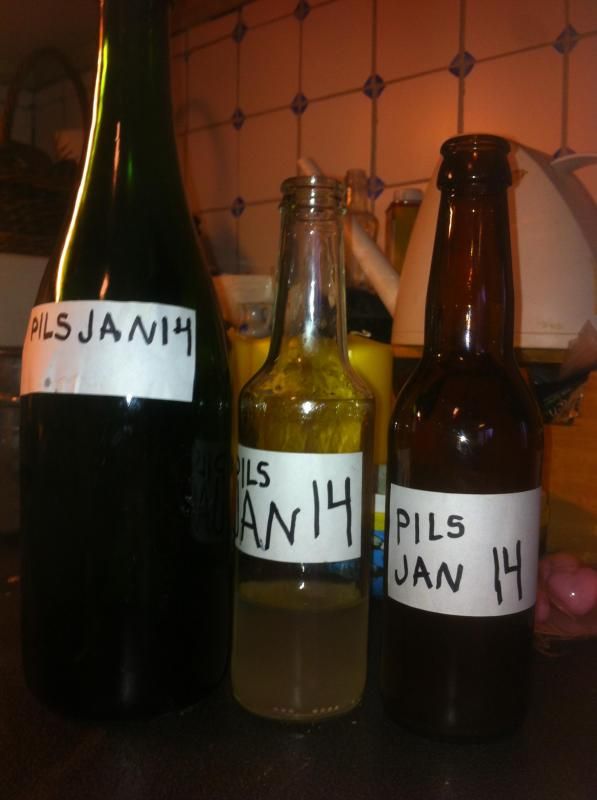 Empty beer bottles being rinsed on the bench. They are all wrong. Different sizes, uneven letters, some with some of the rinse water left. I see three bottles that are all very beautiful. I love the light playing in glass bottles. I see home made beer, and lables made by a very creative six-year-old, proud to help out. There is a strange logic and beauty to the set.
Our fridge door. Full of everything and a complete chaos. I realize this with my system 2. But system 1 automatically sorts it out for me, and I never have to think about the need to sort. And the contents of the door surface changes continually, like a mirror of life. Dynamic illustration. Humans can balance on strange surfaces. (Frank Herbert, Dune)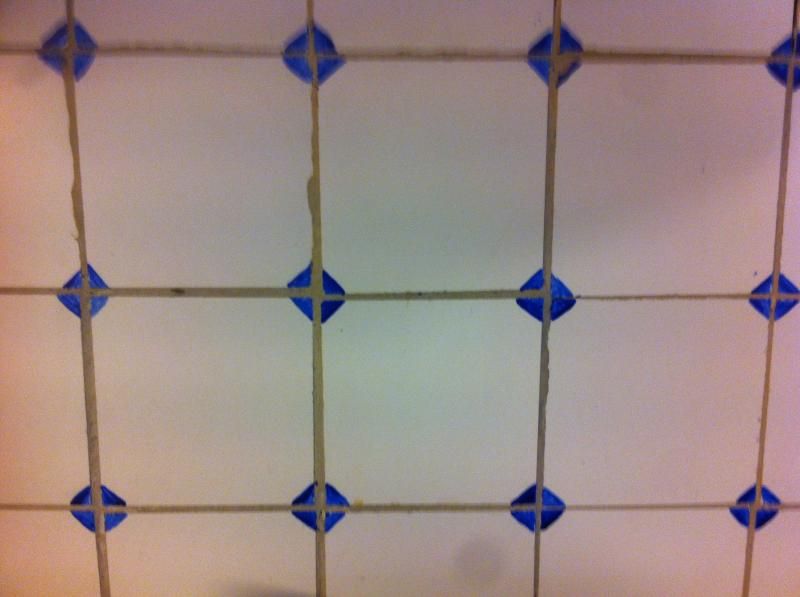 BOO! The tiles are not even! ARGH! Well, I did this on purpose. I bought big tiles and cut them in uneven pieces myself. I really HATE the straight, painstakingly even ones you usually get in the shops. They look dead, syntethic and demonic to me. So, I made these and painted them. Well, not quite finished yet, but my health is weak, and I have stopped panicing about stuff like that. Priority is the living, like kids, horses and other biology.
Hey! The leaves of the beech are not symmetrical! And they are often viewed as the most beautiful trees in existence.
Did you know that it is possible to sort even the needles of a fir tree? You may see the result here:
We even sort living beings. Like here: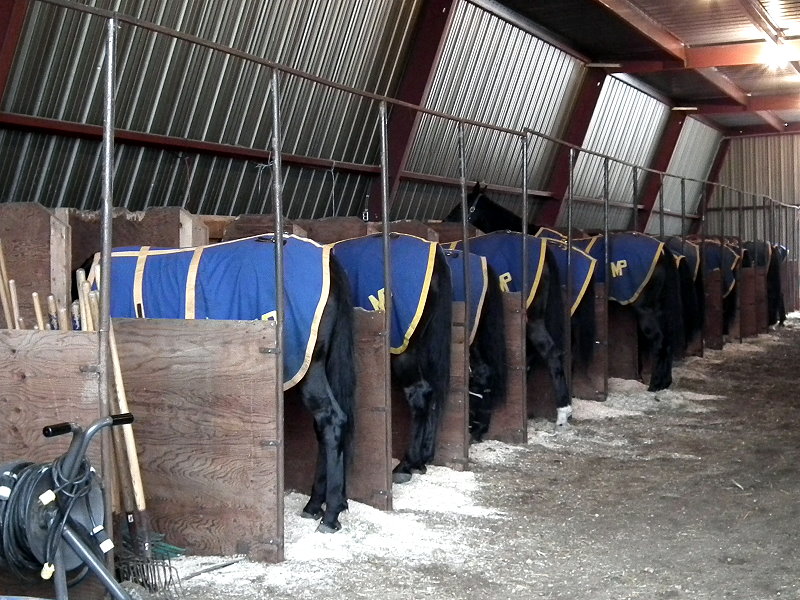 I guess many people would think that this picture is more pleasant to watch than the one below, which is more disorderly.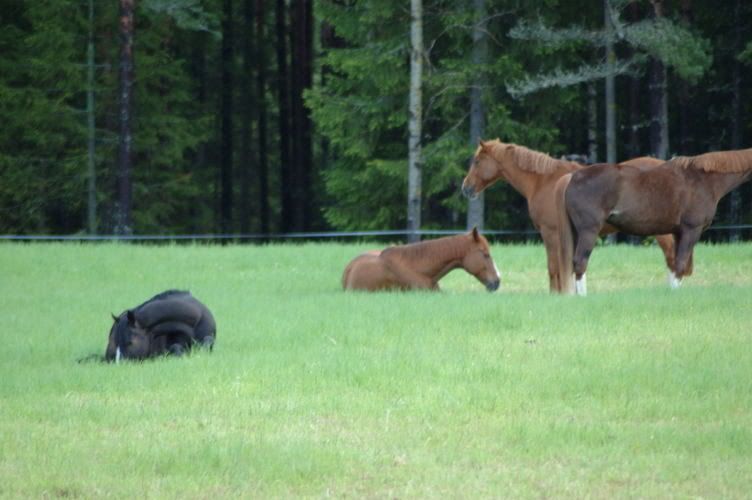 But when applying a little more logic, perhaps the disorder of the latter picture is less disturbing because we know that the living beings in it are having a good life?
And of course, there are a lot of typing errors in this post. And there is a lot of text, rather untidily poured into the dialogue box. I figured you are intelligent enough to sort them out yourself.