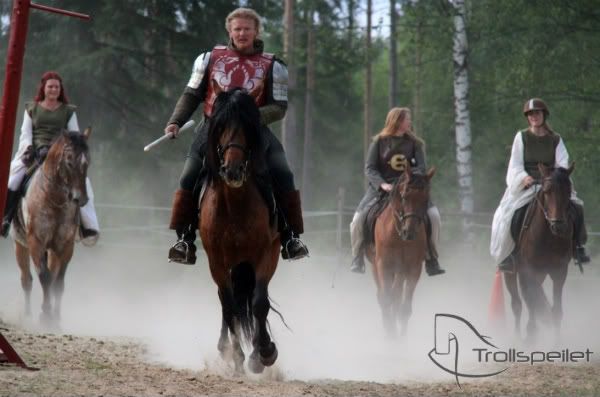 Each summer we host a 5 day clinic full of just fun riding with jousting, combat riding, cavalry training and skill at arms. This year this will happen the week of August 12 to 16.
As last year, we will fill the week up with activities the whole day long, as crossfit training, formation riding, close combat training, horsing around, challenges, and whatever else we can think of. We have a capacity for eight full participants, sleeping in camping cabins and eating with the family. The cost of this will be NOK 4500,- Others are welcome to join at a charge of NOK 800, accomodation, horse and food not included.
We are not reliving any historical period or dressing up in any style, but if you wish, you are welcome to dress as you wish in historical costumes or fantasy dress. The pint is to have fun. And an interesting side effect is that you also get very good riding training.
Have a look at the pictures below, they will give you an idea as to how we are doing at these camps.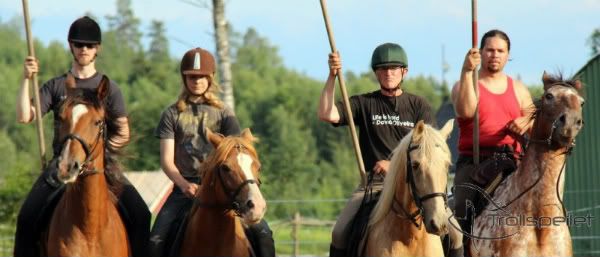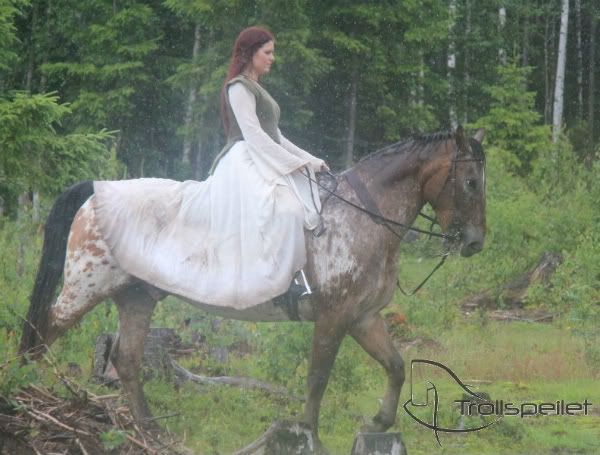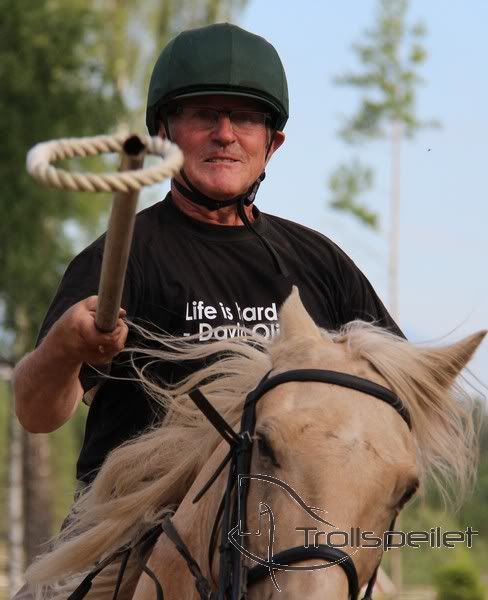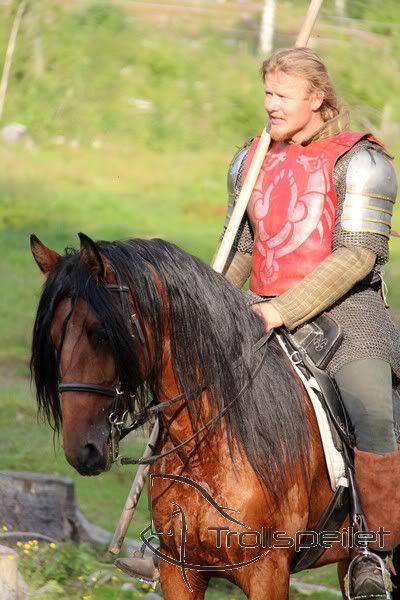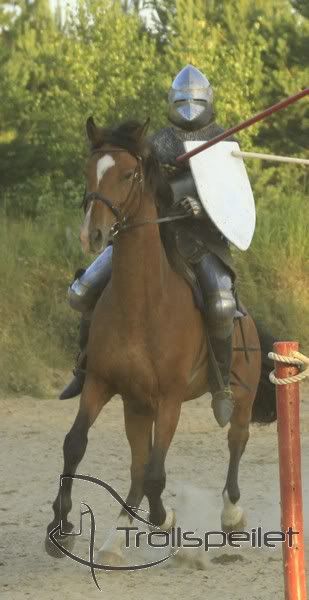 Welcome!
Hanne